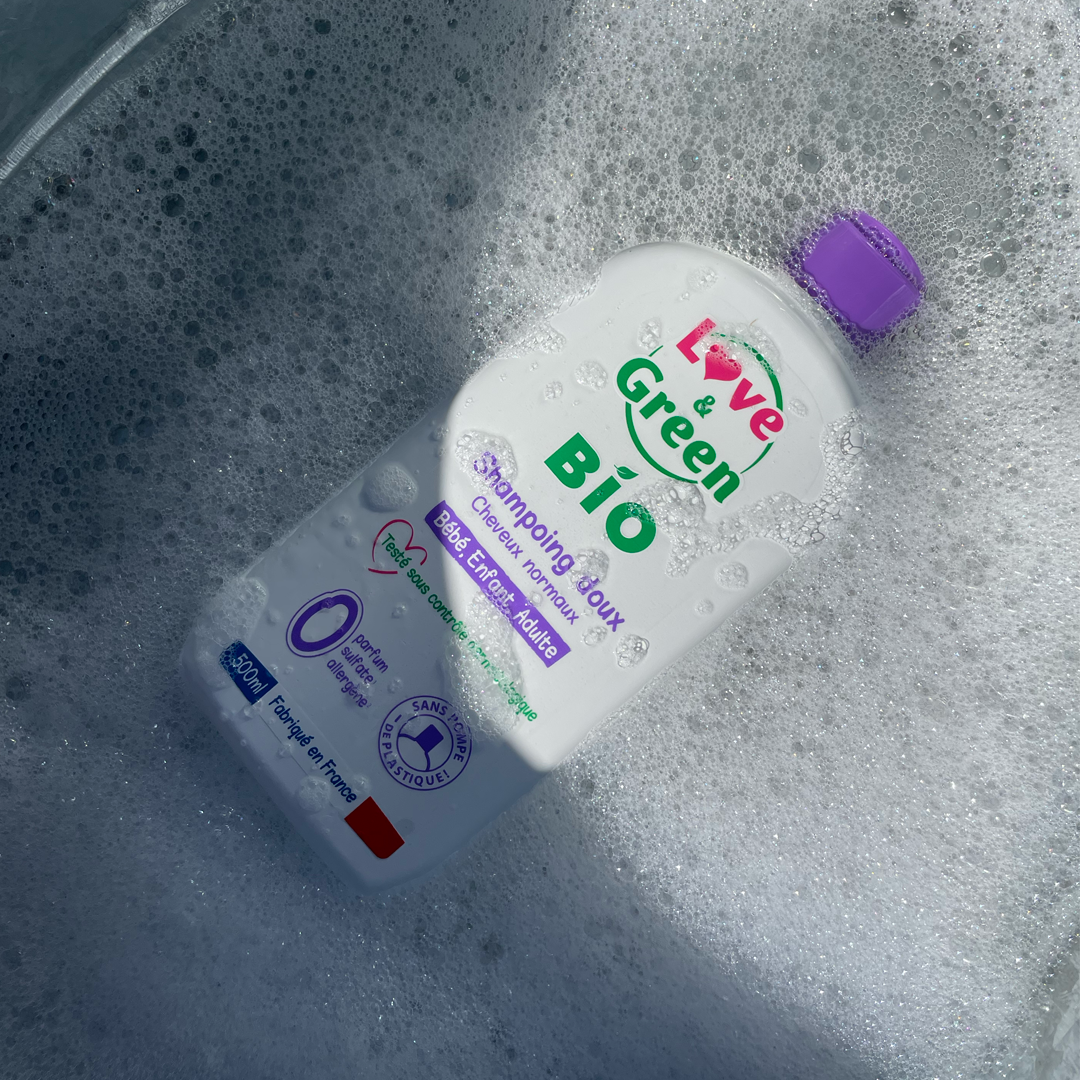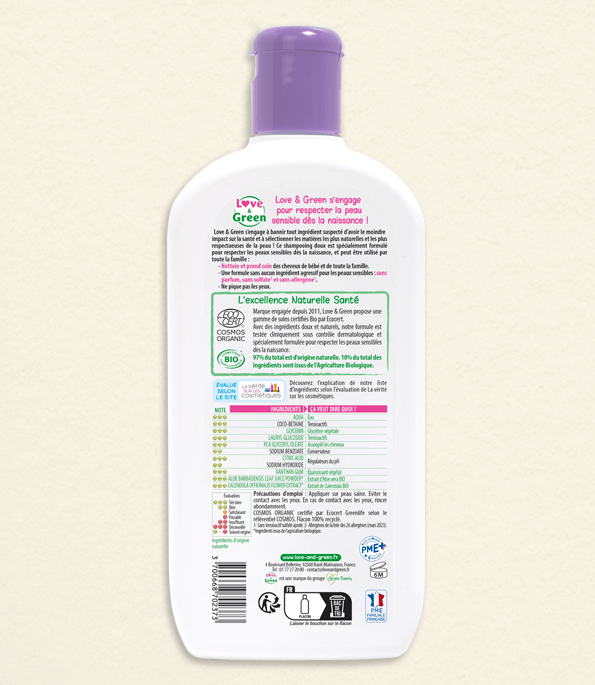 Love & Green Gentle shampoo certified ORGANIC
Made in France, Love & Green shampoo is certified ORGANIC by ECOCERT. Enriched with organic aloe vera and calendula extracts, this shampoo has been specially designed to gently cleanse and care for the hair of babies and the whole family. Its gentle formula is suitable for normal hair and does not contain any aggressive ingredients, ideal for sensitive skin and scalps.
Product benefits:
🍃 The formula is 97% plant-based.
👌 0 perfumes, sulfates¹, allergens and no preservatives suspected of being carcinogenic or endocrine disruptors
🏆: ORGANIC formula certified by ECOCERT Greenlife
👀 Don't sting your eyes
✨Tested under dermatological control
🔄 100% recycled plastic bottle
💙🤍❤️ Made in France
Our certifications & labels
Our diapers are certified European Ecolabel, Dermatests® 5 stars, and the cellulose they are made from is FSC® and TCF certified: i.e. it comes from sustainably managed forests and controlled sources, and is bleached without chlorine or chlorine derivatives.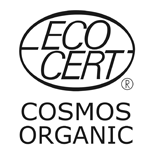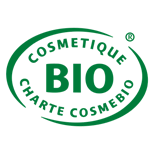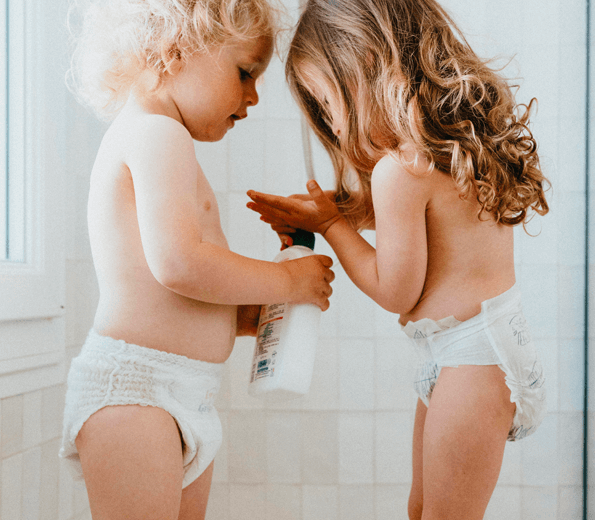 A certified organic, fragrance-free skincare range
No undesirable ingredients
Love & Green offers baby care products specially developed for use from birth. They are adapted to sensitive skin and developed to minimize the risk of allergy.
Certified, transparent products
Our entire range is certified organic by Ecocert. On the back of each product and on our website you can find the detailed composition explained in full transparency!