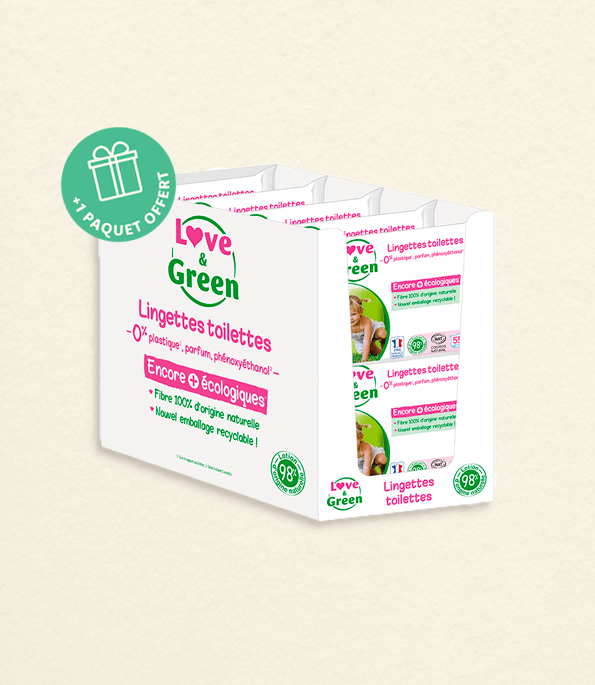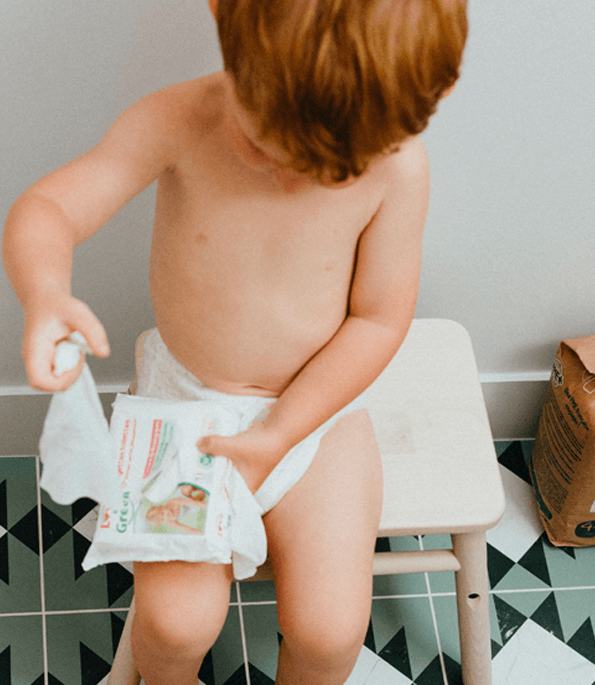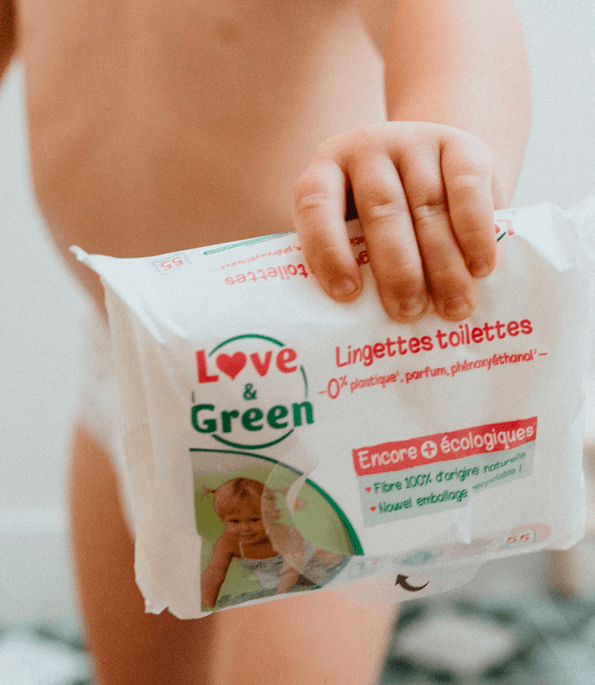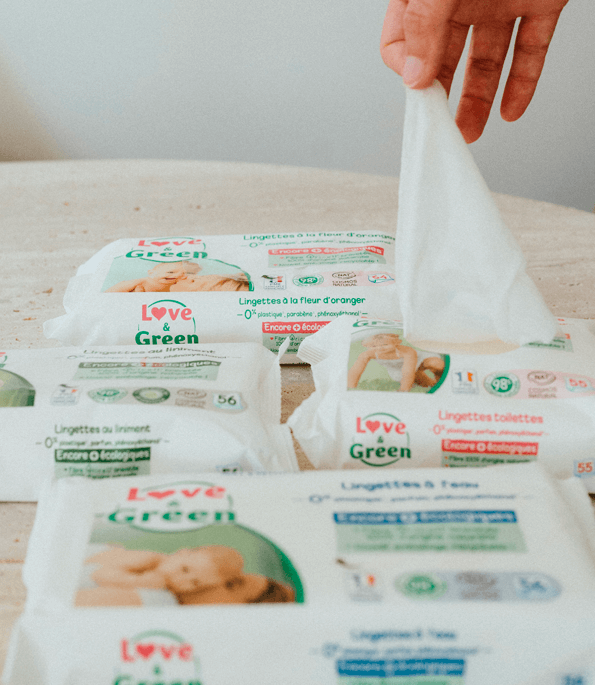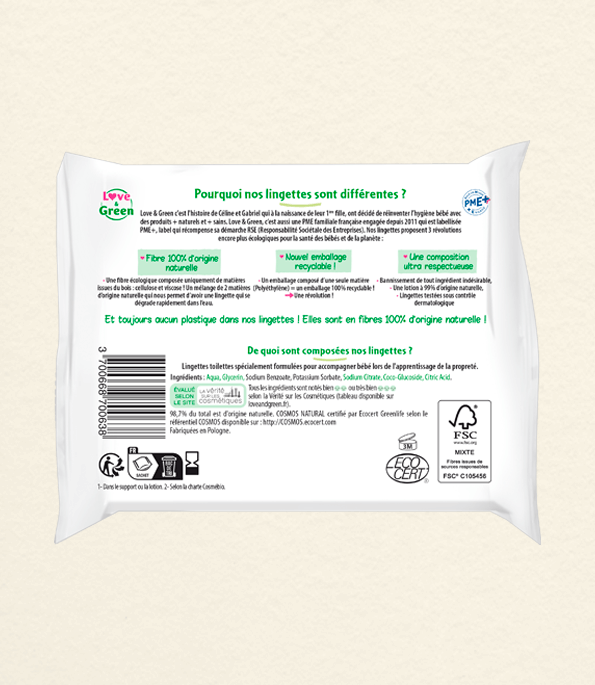 Set of 10 Ecological Toilet Wipes
Buy your packets of toilet wipes in batches and benefit from a free packet!
The toilet wipes are completely plastic-free and COSMOS NATURAL certified by ECOCERT. The fiber in our wipes is 100% natural in origin (patented Tricell® fiber support) and FSC® certified.
They are tested under dermatological control and have been specially designed to support baby during toilet training. They will serve as "wet toilet paper" and can be thrown into the toilet (they degrade quickly). Fragrance-free, they are even suitable for sensitive skin.

Product benefits:
🍃 99% natural origin formula
🌺 0% plastic, paraben, phenoxyethanol
✨ No preservatives suspected of being endocrine disruptors and carcinogens
🔄 REVOLUTION: recyclable packaging thanks to a single material composition
👌 Practical: Opening system to prevent wipes from drying out and the packet from tearing
🏆 Yuka Score: 100/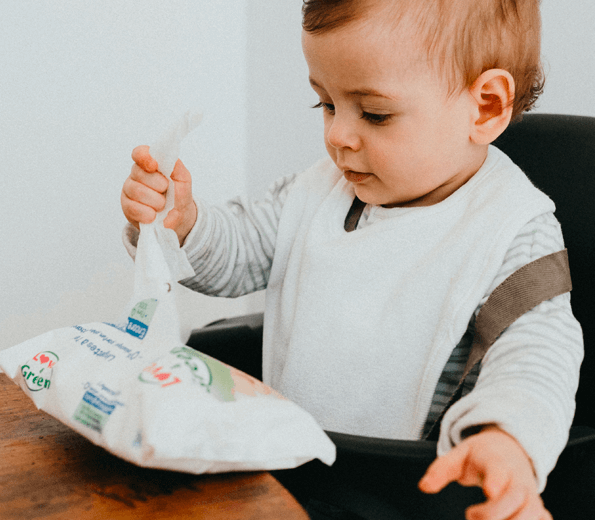 A range of plastic-free wipes certified by Ecocert
No undesirable ingredients
Love & Green offers baby wipes specially developed for use from birth. They are adapted to sensitive skin and developed to minimize the risk of allergy: our plastic-free wipes are gentle on baby's skin!
Certified, transparent products
Our entire range is certified Cosmos Natural by Ecocert. On the back of each product and on our website you can find the detailed composition explained in full transparency!