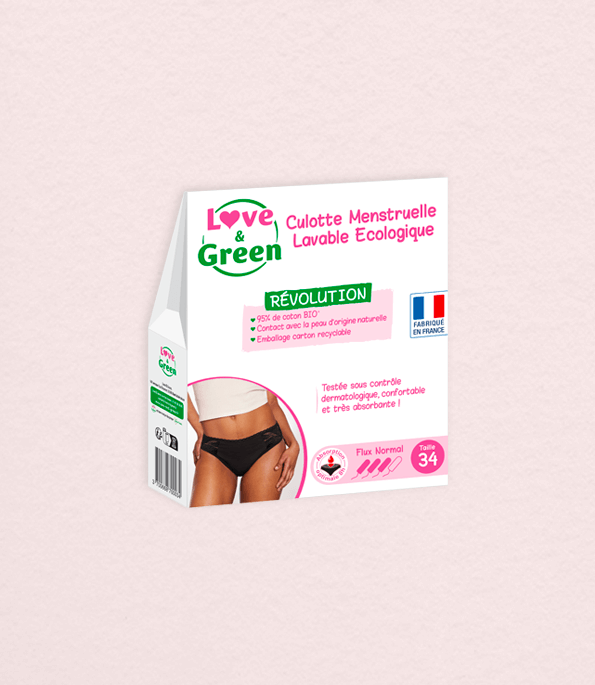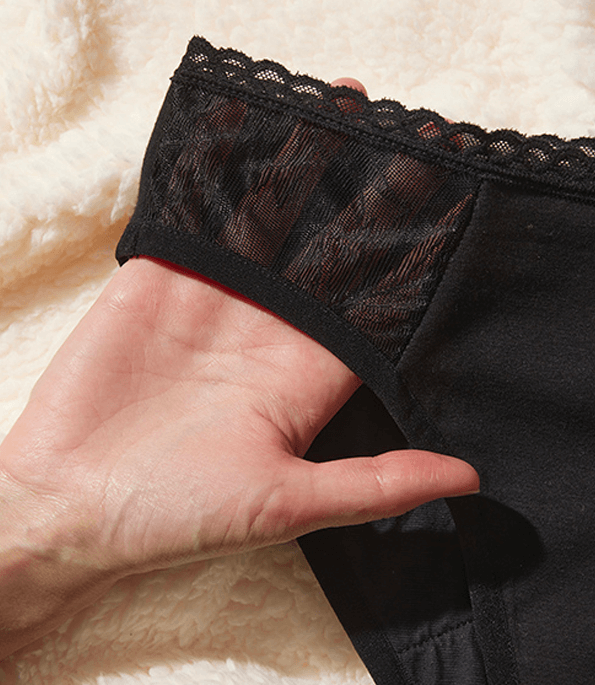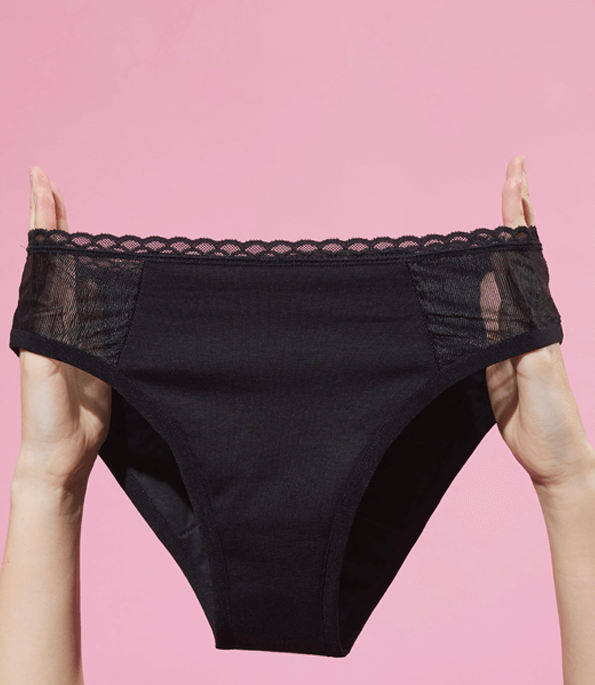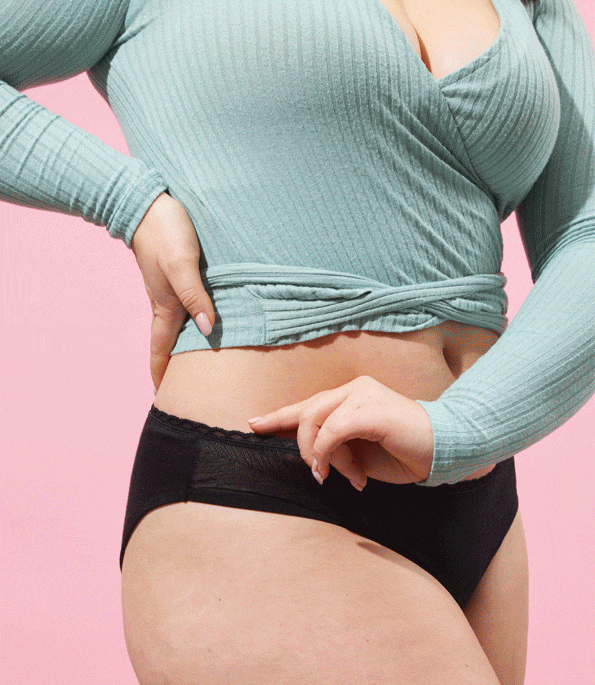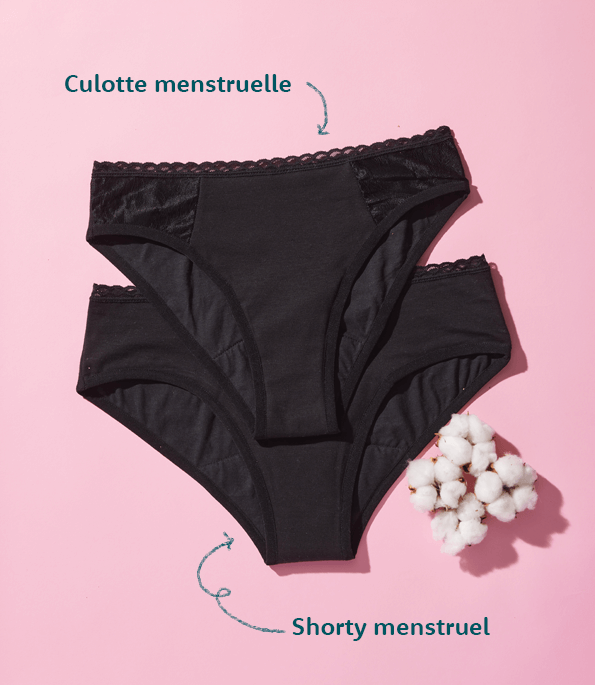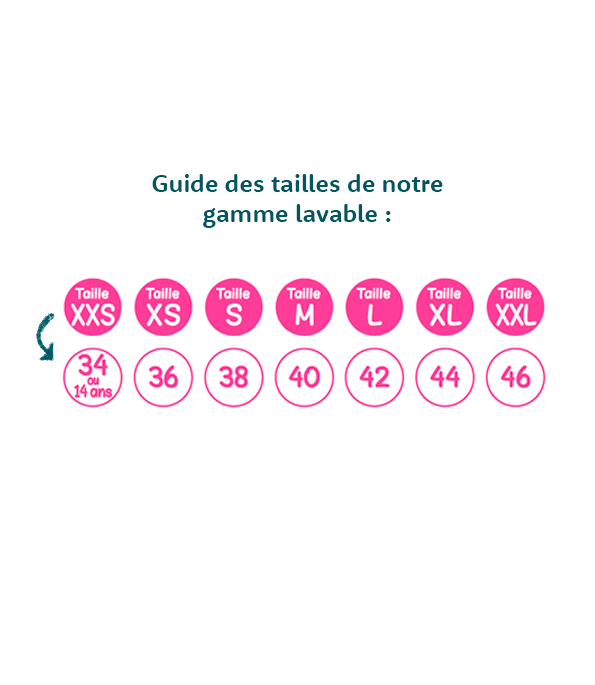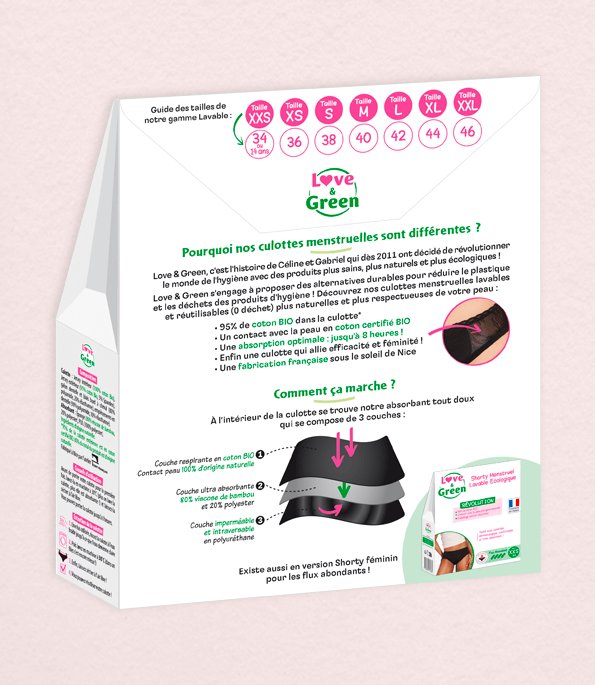 Eco-Friendly Washable Menstrual Panties - XXS to XXL
Panty size:
Size XXS (34 or 14 years old)
The Love & Green eco-friendly washable period panties combine efficiency, naturalness and femininity! Thanks to its cushion designed with an ultra-absorbent layer and a waterproof layer, it offers optimal absorption for up to 8 hours. Respectful of your skin, the material in contact with the skin is 100% certified organic cotton of natural origin.

Feminine detail: pretty lace is present at the hips and a lace braid around the waist.
Easy to maintain, simply rinse the panties and put them in the machine at 30° with the rest of the laundry to clean them!
Eco-friendly ruler panties provide maximum protection for light to moderate flows.

Certified product OEKO-TEX® STANDARD 100 n°CQ1321/1

Product benefits:
💧 Optimal absorption for up to 8 hours!
💙🤍❤️ Made in France, under the Nice sun
🍃 95% certified ORGANIC cotton in the panties
🔄 Recyclable cardboard packaging
✨ Panties for everyone: available from size 34 to size 46 (for more comfort, take the size larger than your usual size)
👌 Also available in shorties for heavier flows
Please note: we advise you to take a size larger than your usual size for optimal comfort!
Our certifications & labels
If a textile item bears the OEKO-TEX® STANDARD100 label, this means that each thread, button and other accessory has been tested for harmful substances. The test is carried out by independent OEKO-TEX® partner institutes. The test takes into account many regulated and unregulated substances that may be harmful to human health. In many cases, the limit values ​​of STANDARD100 go beyond national and international requirements.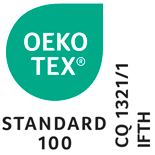 A healthier, more natural range of menstrual pants
Made in France from organic cotton
Love & Green offers menstrual panties made in France (in sunny Nice), in certified organic cotton and adapted to all body shapes, available in sizes 34 to 46!
Certified and transparent products
Love & Green offers Oeko tex-certified panties & shorties with detailed composition. You know exactly what our panties are made of!