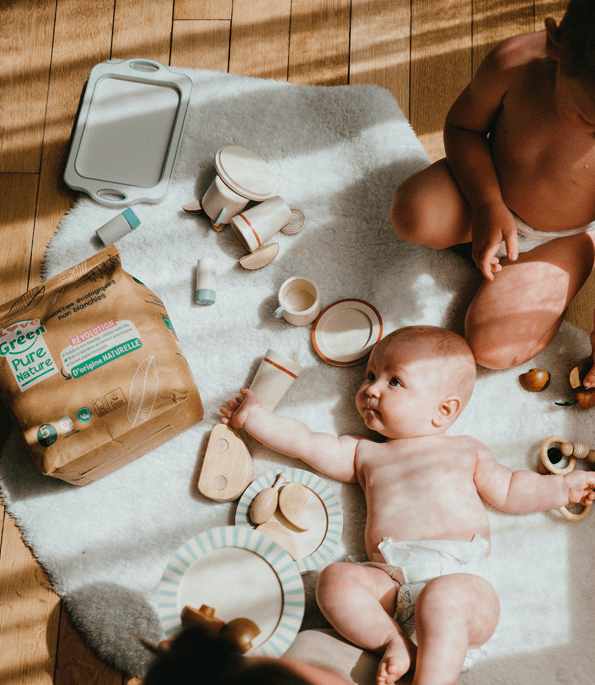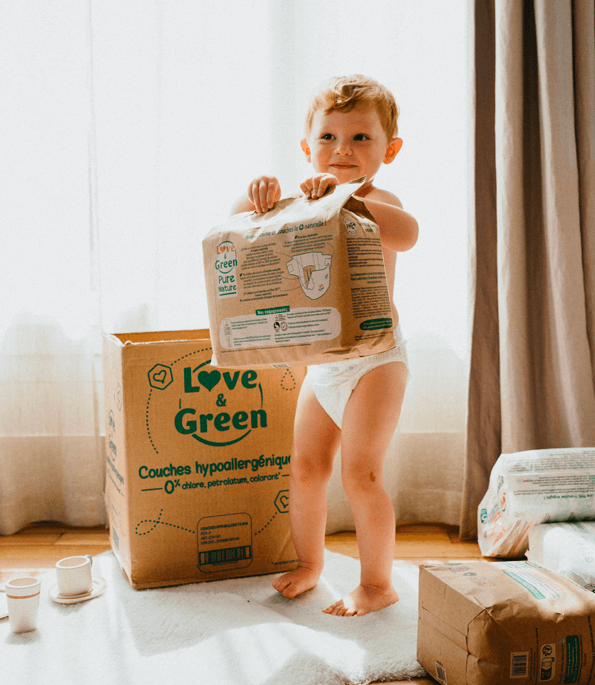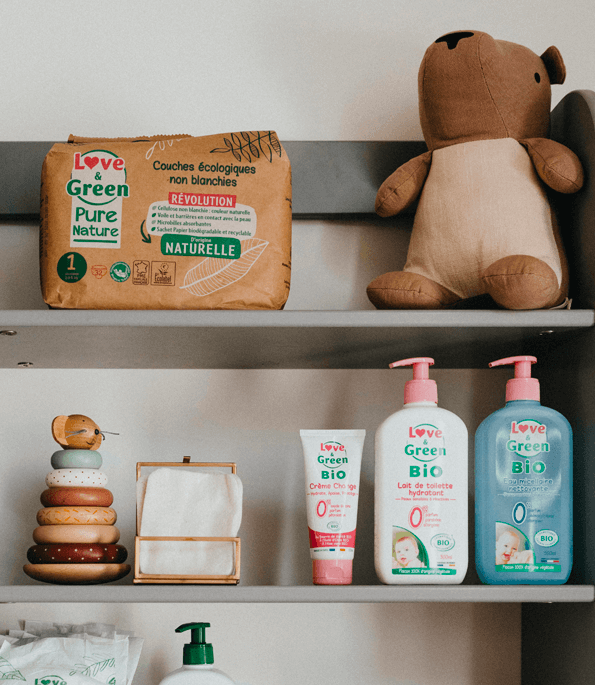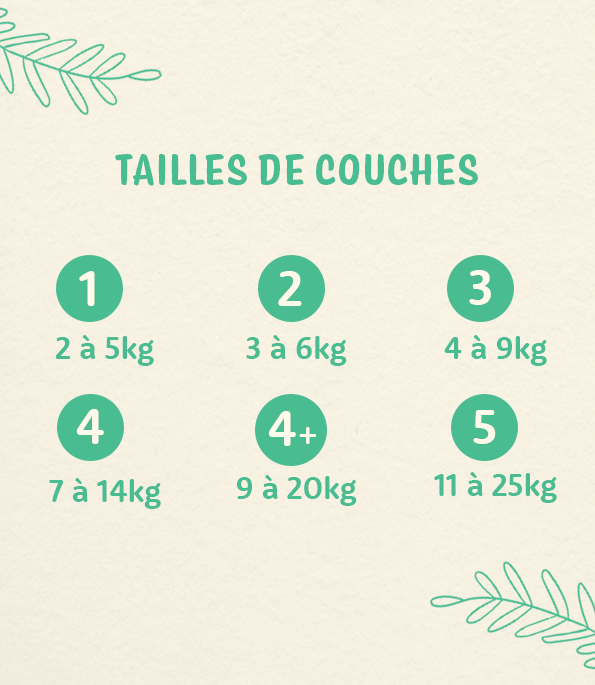 Pure Nature Ecological Nappies T1 to T5
This is the most ecological range of Love & Green diapers: Love & Green Pure Nature diapers also have unbleached cellulose and absorbent microbeads of renewable origin! Unbleached cellulose guarantees that no chemical bleaching process has been used! The cellulose therefore appears in its natural color, for an even more committed layer, and we love that !

As with classic Love & Green diapers, Pure Nature diapers have the highest level of absorption to allow baby to stay dry for up to 12 hours! And the veil and the barriers in contact with the skin are also of natural origin (corn starch , sugar cane, beet or potato) .
Baby's fine and fragile skin will be gently respected .
For greater comfort, the birth size diapers (Size 1 and Size 2) have a rounded cutout at the umbilical cord which limits friction and facilitates care !
​
NEW ! The Love & Green Pure Nature diapers now have a very soft pattern: thanks to a water-based and solvent-free ink, small green leaves decorate the diaper!

And a Love & Green diaper is always:
🍃 0% chlorine (Total certification Chlorine  Free), petrolatum , paraffin
💧 Efficiency: 3 distribution tubes in the cushion for optimal absorption for up to 12 hours !
🐣 Comfort: with an ultra soft cushion made of cellulose FSC® certified unbleached (natural color )
🏆 Certification: European Ecolabel, FSC®, TCF, Dermatest® , Cruelty  free and vegan
🔄 And recyclable paper packaging!

To be tested urgently!
Nos certifications & labels
Nos couches et nos culottes sont certifiées Ecolabeleuropéen,Dermatests® ,et la cellulose qui lescompose est certifiée FSC® et non blanchie : c'est-à-dire qu'elle est issue deforêts géréesdurablement.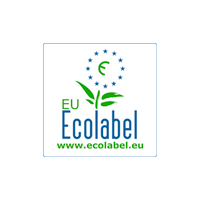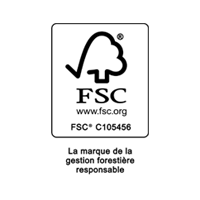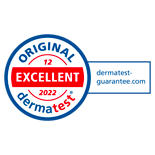 Attaches et oreilles élastiques : polypropylène, polyéthylène, velcro et film élastique copolymère.
Voile en contact avec la peau : PLA & Green PE (amidon de maïs/canne à sucre/betterave/pomme de terre), hydrophile du côté de la peau, hydrophobe de l'autre côté Voile d'acquisition (absorbe les liquides pour les distribuer vers le coussin absorbant) : fibres polytéréphtalate d'éthylène et polypropylène non tissé Pas de lotion, pas de colorant.
Coussin/Matelas absorbant : 100% cellulose certifiée FSC® (provenant de forêts bien gérées et d'autres sources contrôlées) et TCF (blanchie sans chlore et dérivés chlorés). Microbilles absorbantes : en polyacrylate de sodium.
Barrières fécales : Green PE et polypropylène Elastiques /Fronces protectrices à l'entrejambes : Elasthanne
Voile extérieur : Film polyéthylène et voile non tissé polypropylène Informations complémentaires : - 0% huiles minérales (petrolatum, paraffine), 0% colorants (à l'exception de la bande frontale indiquant la zone de positionnement des velcros, sans contact avec la peau), 0% allergènes - Hypoallergéniques et testées sous contrôle dermatologique - Fabriquées en Espagne
Une gamme de couches plus saine et plus naturelle
Voile en contact avec la peau
Love & Green propose une couche avec un contact peau d'origine naturelle : voile de contact et barrières anti-fuites. La cellulose est certifiée FSC® et TCF, sans lotion chimique, ni parfum, ni colorant.
Certifiées Ecolabel européen
L'Ecolabel européen est une certification qui garantit que les produits répondent à des exigences de qualité et respectent l'environnement tout au long de leur cycle de vie (des matières premières, en passant par la fabrication, et leur fin de vie).
C'est vous qui en parlez le mieux