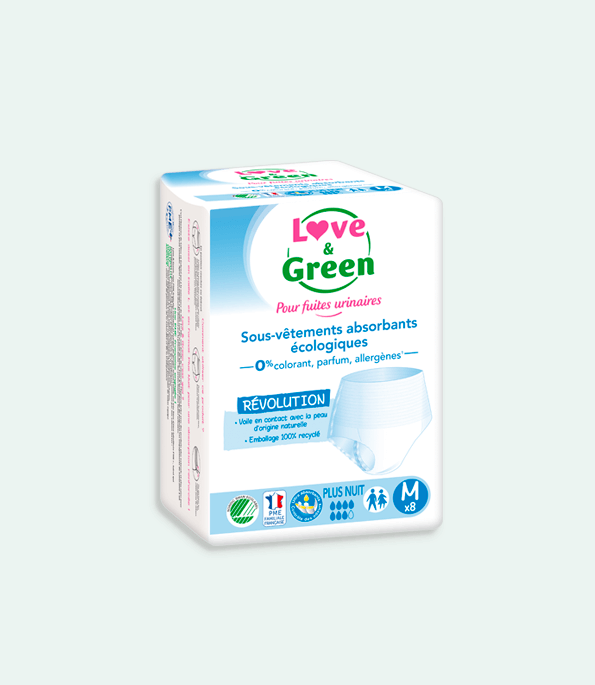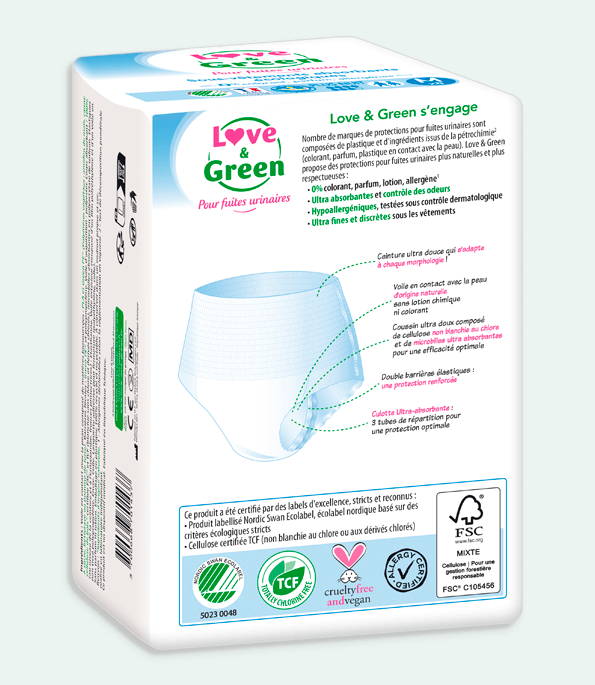 Ecological Absorbent Underwear for Urinary Leakage PLUS NIGHT - Size M & L
Love & Green PLUS NUIT ecological absorbent underwear offers you ultra discreet, comfortable and more natural protection! The veil in contact with the skin is 100% of natural origin, without chemical lotion or dye. For optimal protection, the panties are made up of 3 distribution tubes and the cushion of non-chlorine bleached cellulose and ultra-absorbent microbeads.
These are unisex underwear that are suitable for men and women. They are available in sizes M and L. PLUS NUIT absorbent underwear offers maximum protection for heavy urinary leakage.

Product benefits:
💚 Anti-irritation and odor control
🍃 0% coloring, perfume, lotion, allergen
✨ Hypoallergenic, tested under dermatological control
🏆 Nordic Swan Ecolabel, FSC®, TCF, Cruelty Free and Vegan certified

🔄 100% recycled packaging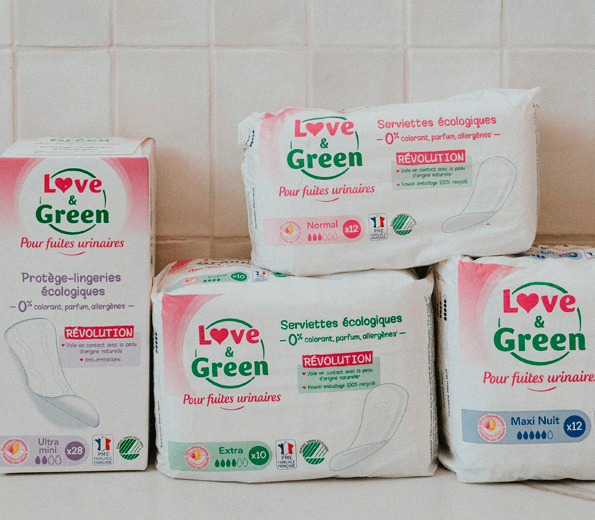 A healthier, more natural bladder urinary leaks
Materials of natural origin
Love & Green offers bladder weakness products with natural skin contact: our pads and panty liners have skin contact made from sugar cane, beet, potato or corn.
Because naturalness and ecology are at the service of health, all our bladder weakness products are certified by strict, recognized labels: Nordic Swan, Dermatest® and FSC®.